Bozeman Resources
Travel Montana
The most comprehensive Montana State travel guide (from the Montana Department of Commerce).
Cities & Destinations
How to get there, where to stay, what to see and do, and much more!
Free Montana Vacation Planning Kit
Informative and fun! Allow 3 weeks for delivery.
Trip Planner
Places to stay, places to go, things to do, events, vacation-planning assistance, getting around (transportation), and more.
Montana Maps
City maps, urban maps, bicycle maps, rail maps....
Things to See & Do
Biking, breweries, fishing, golfing, scenic drives, dinosaurs. There's something for everyone in our beautiful state. Plan your activities here.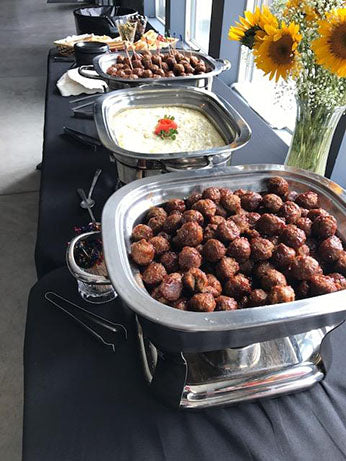 Dazzling Appetizers
Gourmet Cheese Board
Meatballs
Chicken Drummies
Mini Eggrolls
Fruit Kabobs
Antipasta Plater
Fiesta Shrimp Kebobs
Stuffed Baby Red Potatoes
Spinach Dip with Crudites
Artichoke Dip
Wonton Cups
Baked Brie
Contact Us